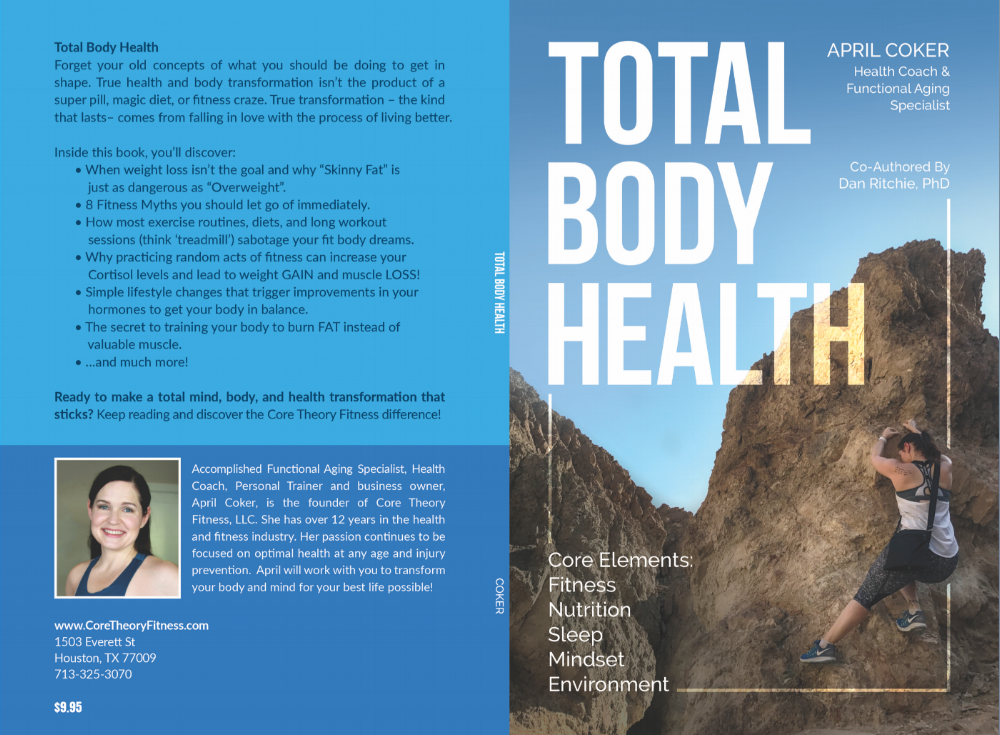 Total Body Health
Total Body health means more than just going to the gym and eating "healthy". To achieve optimum health you must include the 5 pillars: Fitness, Nutrition, Sleep, Mindset and Environment. Total Body Health will show you how to include all of these core elements into your daily life, for your best life possible!
Forget your old concepts of what you should be doing to get in shape. True Health and body transformation isn't the product of a super pill, magic diet or fitness craze. True transformation - the kind that lasts - comes from falling in love with the process of living better.
Ready to make a total mind, body and health transformation? Keep reading and discover the Core Theory Fitness difference!
Accomplished Functional Aging Specialist, Certified Health Coach and Personal Trainer, April Coker, is the visionary behind Core Theory Fitness, llc. She has over 12 years in the health and fitness industry. Her passion continues to be focused on optimal health at any age and injury prevention. April will work with you to transform your body and mind for your best life possible!